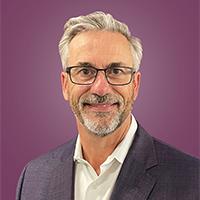 John Grettenberger, Jr.
Chief Executive Officer
John Grettenberger Jr., the grandson of LorAnn Oils Founder O.K. Grettenberger, started his full-time career at LorAnn in 1993 as General Manager.
Growing up, John lived in numerous locations throughout the United States, and the world, following his father's career with General Motors. International homes included Tokyo, Japan and Koenigstein, Germany. After graduating from The Frankfurt International School in Germany. John attended The University of Michigan in Ann Arbor where he played baseball and met his wife Sandy. After graduating with a BBA, John returned to the U of M to earn his MBA. His first career path was with General Motors Corporation in a variety of sales and marketing positions in Detroit and Chicago.
John stays active in the community. He's a Lansing Rotarian and past president and is the Board Chairman for The Dart Bank. John formerly served as a member of the Board of Directors of the Sparrow Hospital Foundation as well as the Impression 5 Science Center. He enjoys spending time with family as well as golfing, biking, cooking, traveling and generally eating great food.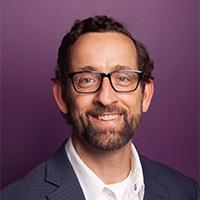 John grew up on a small family farm in upstate New York and had the pleasure of attending a Catholic-military High School. He joined LorAnn Oils as President in 2020 after having spent 6 years in manufacturing leadership at a major contract furniture company in west Michigan. Prior to this, John served 20 years as an Officer in the U.S. Coast Guard, holding a variety of operations and leadership roles in the United States and overseas. His final position, one that brought his "Yooper" wife back to Michigan for the first time in 20-years, was as Chief of Logistics at Coast Guard Sector Detroit. In-between Coast Guard stints, John spent time in pharmaceutical sales and manufacturing.
John holds a BS in Economics and Management from the United States Coast Guard Academy and an MBA from the University of Michigan. He is an avid fitness buff and nascent foodie.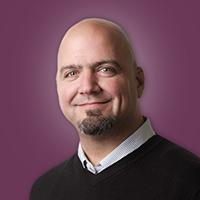 Paul Bajorek
Vice President, Business Development + Marketing
Paul joined LorAnn Oils in the spring of 2022 and brings over two decades of experience leading business development, key account growth and retention, product positioning, and overall marketing strategy. He has supported a variety of clients from the automotive, consumer goods, retail, franchise, and financial services industries. Outside of work, Paul loves spending time with his wife Lynn and two boys. He enjoys playing golf and tennis, as well as hiking all over Michigan.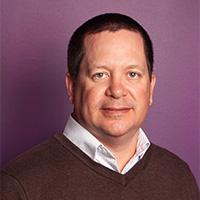 Ron Wood
Chief Operating Officer
Ron joined LorAnn Oils in 2018 after 20+ years in Operating Management, including 15 years in the Marketing and Analytics industry. At LorAnn, he is charged with overseeing day-to-day production and business operations. As Ron likes to say, "I feel so fortunate to have found Lorann Oils. It is a pleasure knowing that every day we are accomplishing great things." At home, Ron enjoys spending time with his wife Jennifer and their four children. He is also fond of riding his mountain bike on the trails and backroads of mid-Michigan, then refueling with an ice cold Michigan brewed beer!